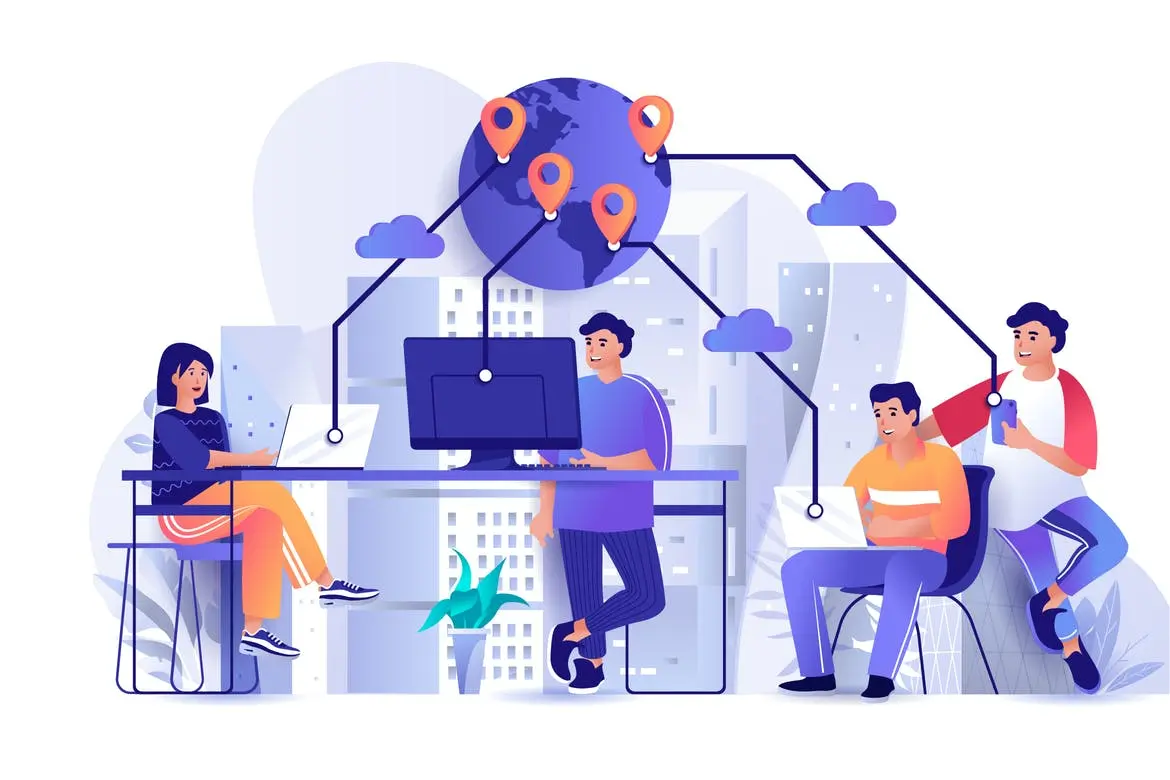 1) Why Outsource Web Development?
Outsource website development especially for businesses that are in the early stages of development. While there are many reasons to outsource, it ultimately comes down to cost and efficiency. For a company that has outgrown its current staff, or a startup that simply cannot afford to hire a large team, outsourcing web development can be a great way to get the job done. The primary benefit of outsourcing is its cost-effectiveness of it. By outsourcing your web development projects to a third-party vendor, you can save up to 70-80% of your costs, depending on the quality of the services. In addition to the cost-effectiveness, you also get the benefit of time-effectiveness, as the outsourcing company can start immediately and get the website up and running in a matter of months. companies outsource their work for various reasons, including the need for increased flexibility.
2. Why do companies outsource website development projects?
Businesses have become so large that one person or department can't handle them all. Therefore, many companies have eagerly turned to outsource website development to be able to handle their workload. Outsourcing not only saves companies money but also gives them a more flexible workforce. Owing to the pace of technological progress and the growing number of software products on the market, an organization may need to adjust its IT infrastructure at any time. This can be costly, and it is often difficult to find the necessary specialists within the company. so outsourcing website development is the best bet
3. What to Consider When Outsourcing to a Web Development Company.
When it comes to outsourcing your web development project, there might be a lot more to consider than you ever thought. Hiring a third party to do your website development project might be a great idea, but you should know what you are getting into. Depending on what kind of website you want to build, it can be a great decision, but you should know what you're getting into. If you don't know how to find the right company or if you don't know how to deal with them or what to expect, then you'll probably end up with a website you don't want. You might end up with a website that looks like it was made by an amateur or even worse, you might get ripped off. A lot of times, when people hire a third party to do their website, they don't know what to look for. They don't know how to check if a company is reliable or trustworthy. They don't know what to ask. They don't know how to make sure that they get the product they want. What you need to look out for when hiring a web development company is the experience of the team. When you are looking at different companies, you need to ask the right questions so you can choose one that offers the right mix of skills, technology acumen, and experience.
4. How to Choose the Best Web Design Firm for You.
Hiring a web design firm to create your website is a huge decision. The web is a very competitive place, and a poorly designed website will not only fail to attract users, but it can also cause harm to your business's prospects and reputation. Fortunately, finding a web design firm that is right for you is easy with the right approach. Here are two steps to finding the best web design firm for your project.
1. Know what you need.
Before you start your search, make a list of the things you need your website to do. Consider things like the number of pages you need, the hosting and maintenance requirements, and the type of design you want.
2. Check out the web design firm's portfolio of work.
Do they have any websites that are similar to the look and feel you want for yours?
5. What are the top outsourcing destinations?
India tops the list of countries that provide outsourcing services to companies around the world. It is followed by China, Ukraine, Poland and Brazil. India has the largest English-speaking population in the world. This makes it easy for clients from the United States, Western Europe, and the Middle East to communicate with their Indian outsourced team. The country has a booming IT industry, accounting for over 60% of outsourcing work. It is also a popular destination for outsourcing work in communications, customer service, and writing